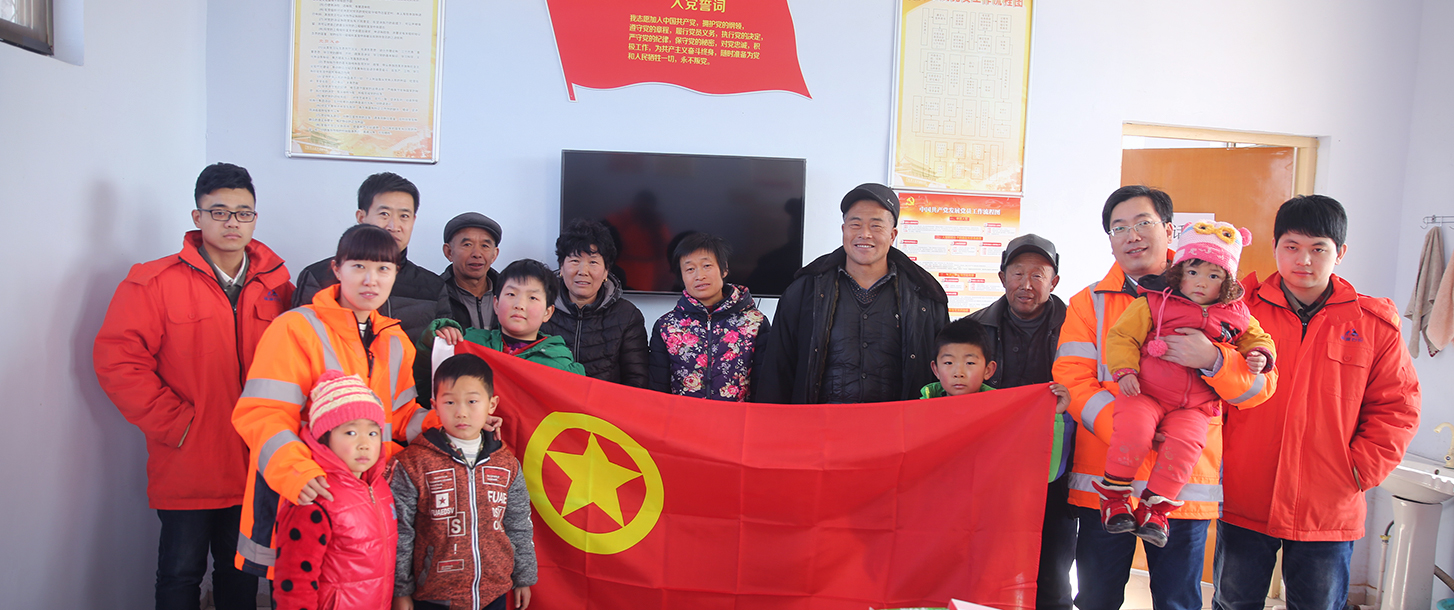 Shandong Hengyuan Petrochemical Company Limited "Poverty Alleviation with the Youth, and Warming Qilu with Public Welfare" Heart-warming Activities
On February 6, 2018, the Youth League Branch of Shandong Hengyuan Petrochemical Company Limited of Linyi County carried out the "Poverty alleviation with the youth, and warming Qilu with public welfare" heart-warming activities. The company's Youth League Branch Secretary Tang Liang, the Director of Trade Union Office Wang Wenfeng and the staff representative of the Company Youth Civilization went to Xiaopangjia Village of Linzi Town to give schoolbags, pencil box, kettle, notebooks and other peace offerings to the left-behind children and encouraged the children to study hardly.
Meanwhile, in the "Xinshujiao" donation activity, they donated more than 143 books to the Public Book Corner (Village Bookstore) of Xiaopangjia Village. This enriched the spare life of the rural left-behind children and helped them grow up healthy and happily.
The people consoling Xiaopangjia Village also released publicity materials, carried out lectures, propagated fire prevention and disaster prevention, prevention of accidental injury caused by fireworks and other fire fighting knowledge to villagers and left-behind children in the Village Party Committee, conducted psychological counseling hand in hand, explained fire fighting safety knowledge in the Spring Festival for them, and encouraged them to read more and keep away from fireworks, so that the safety can be implemented practically and they can help them spend a happy Spring Festival.